ChocAllure Chocolate Jewels
ChocAllure brings a visionary approach to the chocolate world that treats chocolate making as an art.


Each Chocolate Jewel has an intricate and artistic design and is layered with exquisite ingredients and textures. Inspired by the world of french pâtisserie, desserts such as creme brulee, dark chocolate tartlet are transformed into the Chocolate Jewels we are known for.
All our Chocolate Jewels all shelled in a 62% dark chocolate made by Valrhona.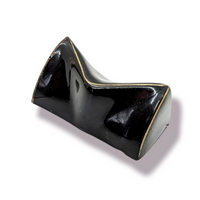 Dark Chocolate Lover
65% Madagascar Dark Chocolate ganache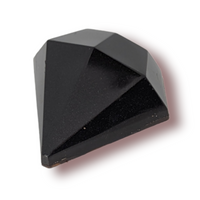 Mango-Passion Fruit Caramel (may be available in different colors)
Fruity caramel made with mango and passion fruit purée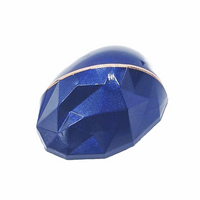 Hot Chocolate and Marshmallow
Chocolate marshmallow, 64% Madagascar single-origin ganache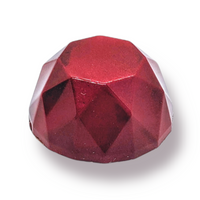 Raspberry Lemonade (may be available in different colors)
Raspberry pate de fruit, dark milk chocolate & lemon ganache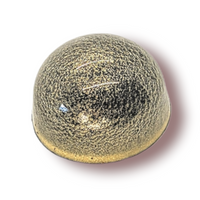 Caramel-Hazelnut (tree nuts)
Vanilla bean-salted caramel over hazelnut praline ganache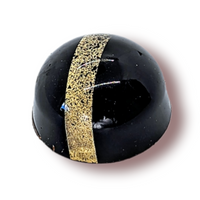 S'mores (tree nuts, wheat)
Vanilla bean marshmallow, 65% Madagascar single-origin ganache, graham cracker crunch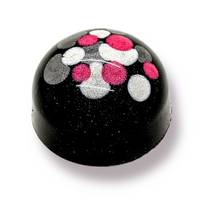 Strawberry Cheesecake (tree nuts, wheat)
Strawberry pate de fruit, strained yogurt and lemon ganache, graham cracker crust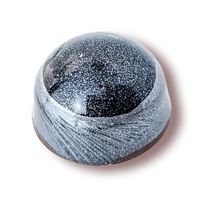 Salted Caramel Cheesecake (wheat)
Vanilla bean salted caramel with muscovado sugar, cream cheese ganache, Biscoff cookie butter crust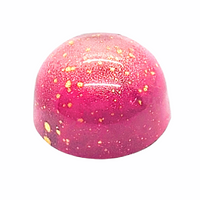 Caramel Popcorn
Caramel Popcorn in 2 different ways:
A smooth and creamy ganache made with our handcrafted caramel popcorn praliné, above a crunchy caramel gianduja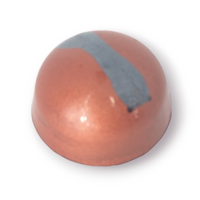 Lemon Meringue Pie (tree nuts, wheat)
Lime marshmallow, milk chocolate and lemon ganache, graham cracker crust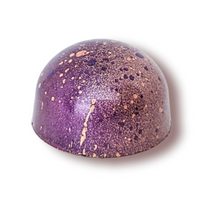 Bergamot-Earl Grey
Bergamot pate de fruit over a Madagascar dark chocolate ganache infused with premium earl grey tea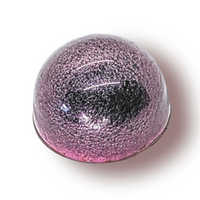 Crème Brûlée (tree nuts)
Caramel chocolate and vanilla bean ganache, over caramel chocolate with crunchy caramel shards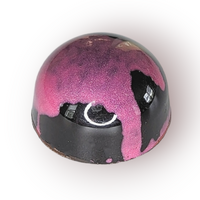 Crème Brûlée (tree nuts)
Caramel chocolate and vanilla bean ganache, over caramel chocolate with crunchy caramel shards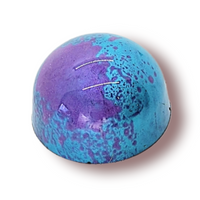 Oatmeal Raisin Cookie (tree nuts)
Milk chocolate ganache over a crunchy brown sugar and oatmeal raisin cookie layer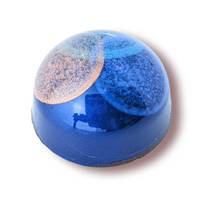 French Caramel
French, slightly chewy Vanilla Bean caramel with dark chocolate ganche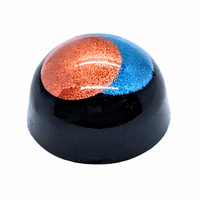 Double Hazelnut (tree nuts)
Hazelnut praline ganache over crunchy hazelnut gianduja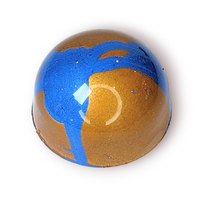 Irish Coffee
Whiskey (Glenfiddich 15) caramel, dark chocolate and George Howell espresso ganache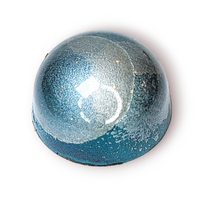 Hazelnut Latte (tree nuts, wheat)
Vanilla bean marshmallow "foam", milk chocolate and George Howell espresso ganache, crunchy hazelnut praliné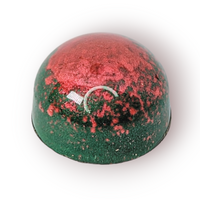 Tiramisu
George Howell espresso gelée, mascarpone and rum ganache, ladyfinger and almond praliné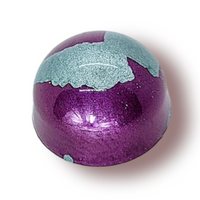 Beer Pretzel
Guiness beer caramel over handmade pretzel crunch praliné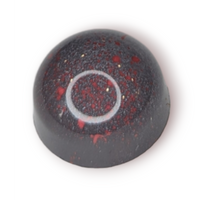 Red Wine & Dark Chocolate
Cabernet Sauvignon caramel and 64% Madagascar dark chocolate ganache
White Sangria
Pinot Grigio pate de fruit over milk chocolate and lemon ganache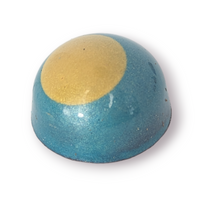 Caramel Waffle Cone (wheat)
Vanilla bean caramel over handmade caramel cone praliné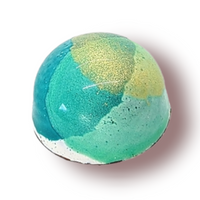 Apple & Honey (wheat)
Reduced apple cider & honey caramel over a our handcrafted cinnamon toast crunch praliné with crunchy pieces of caramelized crepes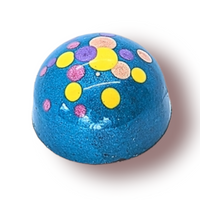 Halva-Pistachio Brûlée (tree nuts, sesame)
Blonde chocolate and halva ganache, crunchy pistachio with caramel brûlée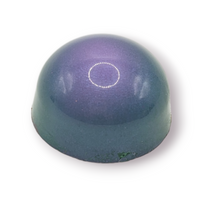 Pomegranate-Yogurt
Pomegranate pate de fruit, over tangy white chocolate and strained yogurt ganache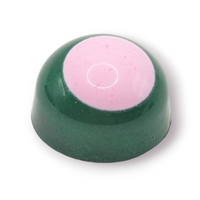 Pomegranate-Yogurt
Pomegranate pate de fruit, over tangy white chocolate and strained yogurt ganache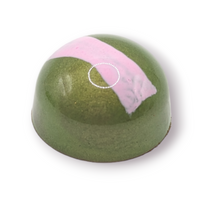 Pomegranate-Yogurt
Pomegranate pate de fruit, over tangy white chocolate and strained yogurt ganache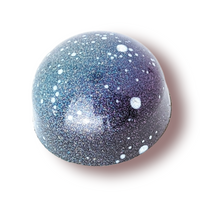 Pecan Pie (tree nuts)
Salted butter-muscovado sugar caramel over a crunchy pecan praline layer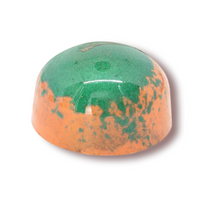 Pumpkin Pie (wheat)
Cinnamon marshmallow, pumpkin spice ganache and cinnamon toast crunch crust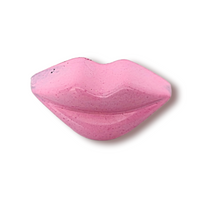 Mango-Passion Fruit Caramel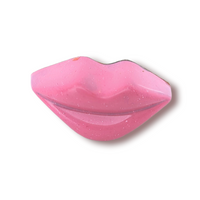 64% Madagascar single-origin chocolate caramel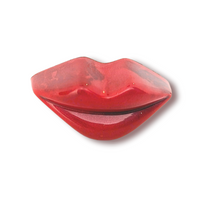 Scotch (Glenfiddich 15) caramel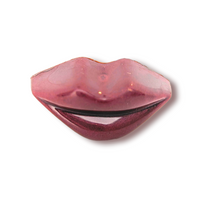 Earl grey & Bergamot caramel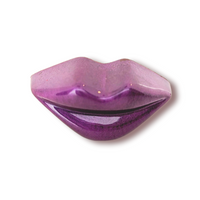 Vanilla bean & French salted butter caramel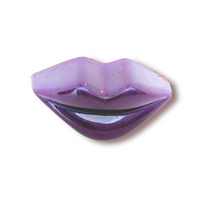 Raspberry Caramel
Custom: Hot Chocolate and Marshmallow
Dark chocolate marshmallow, 64% Madagascar single-origin ganache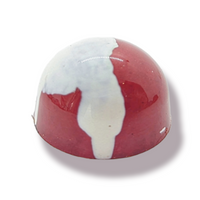 Custom: Earl Grey and Bergamot
Bergamot gelée over dark chocolate and earl grey ganache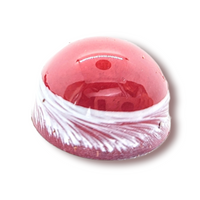 Custom: Salted Caramel Cheesecake
Vanilla bean salted caramel with muscovado sugar, cream cheese ganache, Biscoff cookie butter crust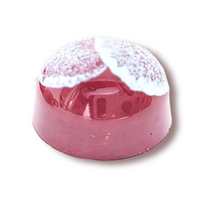 Custom: French Caramel
French, slightly chewy Vanilla Bean caramel with dark chocolate ganche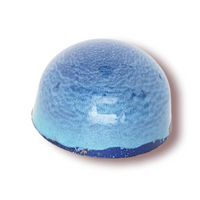 Custom in any color: Creme Brulee
Caramel chocolate and vanilla bean ganache, over caramel chocolate with crunchy caramel shards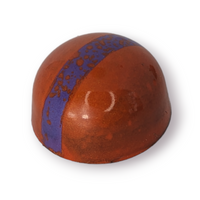 Custom: Salted Caramel Cheesecake
Vanilla bean salted caramel with muscovado sugar, cream cheese ganache, Biscoff cookie butter crust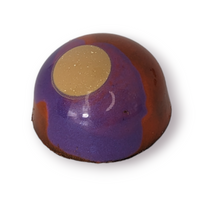 Custom: Mango-Passion Fruit Caramel
Tropical caramel made with mango and passion fruit purée over 64% dark chocolate ganache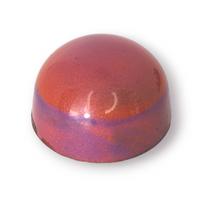 Custom: Double Hazelnut
Hazelnut praline ganache over crunchy hazelnut gianduja